Support Our Mission
There are several options by which you can make a donation to our cause. All donations are tax-deductible and go directly toward prevention efforts in our community through the CAPE Foundation, a charitable 501(c)3 organization and closely aligned entity of the Council on Addiction Prevention and Education of Dutchess County, Inc.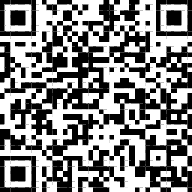 Donate Online
Make a donation online by clicking the button below or scanning the QR code. You can pay via credit card, debit card, or PayPal account.
Donate By Mail
Make a donation via mail by sending a check or money order (payable to the CAPE Foundation) to our office at 807 Route 52, Fishkill, NY 12524. Be sure to include your correct mailing address and contact information, so that we can confirm receipt of your gift and send a thank you letter for your tax purposes.
Donate In Person
Make a donation in person with cash, check, credit card, debit card, or money order at our office in the lower level of Fishkill Town Hall. Please call ahead at 845-765-8301, so we can ensure that someone will be available that day to receive your donation. You can visit our office at 807 Route 52, Fishkill, NY 12524.