The NDCC is a diverse, collaborative network of community members working together to maintain a safe, healthy, and drug-free Northern Dutchess community. Our coalition is built on the belief that when we unite our voices and efforts, we can create meaningful change and address important issues in the community.
OUR MISSION:
To support prevention efforts by identifying and reducing risk behaviors surrounding substance use disorder/underage drinking and by empowering youth and their families in Northern Dutchess through awareness, prevention, and local policy change.
OUR VISION:
We envision a supportive community living a healthy, vibrant, and substance-free lifestyle where youth and their families can thrive.
WHAT IS A COALITION?
The Community Anti-Drug Coalitions of America (CADCA) defines a coalition as "a formal arrangement for collaboration among groups or sectors of a community, in which each group retains its identity but all agree to work together toward the common goal of a safe, healthy and drug-free community."
They are directed by local residents and sector representatives who have a genuine voice in determining the best strategies to address local problems. Community members (stakeholders) participating in the coalition are people who are affected by the problem or people who have the resources to contribute toward the solution. Ideally, it is a diverse cross-section of community members and people with influence (formal and informal).
OUR COMMUNITY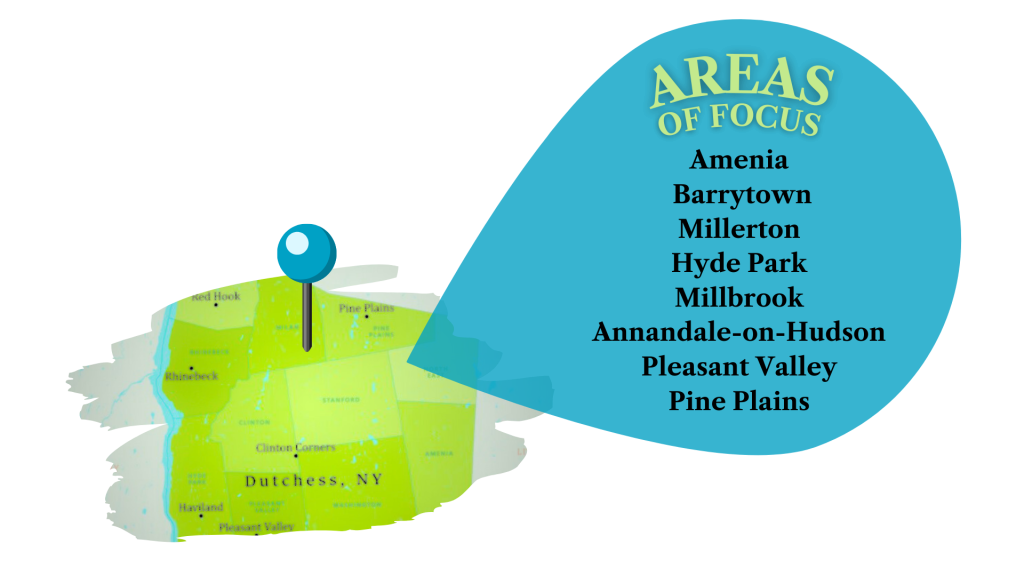 Coalition Sectors
| | | | |
| --- | --- | --- | --- |
| Parents | Schools | Media | Businesses |
| Youth (18 or younger) | Law Enforcement | Healthcare Professionals | Youth Serving Organizations |
| State/Local/Tribal Government | Substance Abuse Organizations | Civic/Volunteer Organizations | Religious/Fraternal Organizations |
We build connections to strengthen our community, and we focus on advocacy and wellness. By being part of our coalition, you can raise your voice on the issues that matter most to you. We amplify your voice to create real change! Together, we can address pressing community challenges, including education, substance use, prevention, harm reduction, and more.
Come be part of the solution!
OUR MEETINGS
Normally, the coalition will host recurring monthly meetings on a set day/time for all community members involved. We usually have our meetings virtually on Zoom. We are in the process of rebuilding NDCC and recruiting more members, so we do not have that standing monthly meeting at this time.
Once we iron that out, we will update this page with more info! If you are interested in attending, please reach out in the 'contact us' area at the bottom of this page, and we will make sure you receive an invitation to the next scheduled meeting.
OUR HISTORY
The Northern Dutchess Community Coalition (NDCC) was founded in 2009 by a group of concerned community members. They were motivated into action by increased reports of risky behavior among youth, including substance use and underage drinking, and by the tragic consequences impacting their local community. Initially operating on a strictly volunteer basis, and without any financial support, the NDCC offered educational forums, training, and town halls to raise awareness about these issues.
In late 2019, the Council on Addiction Prevention Education (CAPE) of Dutchess County was able to step in and help the NDCC apply for the federal drug-free communities grant, governed by both the Center for Disease Control and Prevention and the Substance Abuse and Mental Health Services Administration. The coalition was awarded this five-year grant, which allowed NDCC to expand its outreach and build capacity. Together, CAPE staff and stakeholders in the Northern Dutchess community set out to fortify the coalition and promote health and wellness for the individuals and families we serve.
Over the past few years, the NDCC has responded to the changing landscape and prevention and local use trends by bringing attention to evidence-based programming and broadening our outreach to include education/awareness initiatives that address the dangers of vaping and marijuana use.
Lead Agency – CAPE of Dutchess County, Inc.
CAPE is a contract agency of the Dutchess County Department of Behavioral and Community Health & the Division of Youth Services. We are licensed by the NYS Office of Addiction Services and Supports (OASAS) as a prevention provider. The Council is also tax-exempt under section 501(c)(3) of the Internal Revenue Code.
Community Coalitions succeed when the community joins the effort!
NDCC warmly welcomes all sectors to our table.
Our group is expanding and there is always room for more.
READY TO GET INVOLVED?
You can reach out to us at ndcc@capedc.org or 845-765-8301 x106, or you can submit your information via our online form below. If you fill out our contact form, be sure to mention that your interest is NDCC.
FOLLOW US ON SOCIAL MEDIA